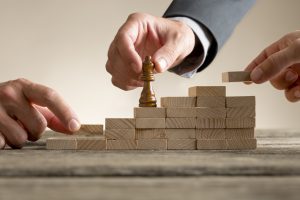 On January 1 of this year our firm celebrated a huge milestone:  we have been helping injured workers and other accident victims for five whole years.  During that time we've grown in leaps and bounds-from our one-room office in downtown Manahawkin, to the spacious two-story building we occupy now.  Though we have been very busy adding staff members and attorneys to our growing firm, we never lost focus on fighting for our clients.
That is why in the last five years we have had the privilege of recovering over five million dollars for our clients.  The money that we recover-most of it from big insurance companies-goes directly back into the hands of our clients and the local economy.  Whether struggling to pay their medical bills that are piling up after a car crash, or trying hard to get back on their feet after being hurt at work, every dollar helps.
We know that we could not have achieved this level of success without the hard work of our team, the confidence of our clients, and the referrals and support from our local community.  We cannot thank you enough, and we look forward to the next five years and beyond.