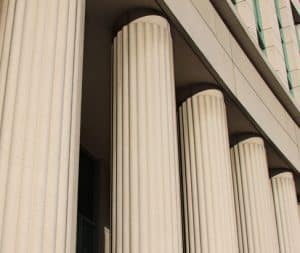 Last month, Mr. Wright filed a motion for permission to appear as "amicus curiae" in an important case in the New Jersey Superior Court, Appellate Division, for the New Jersey Association for Justice (NJAJ).  NJAJ sought permission to appear in the case under a rule allowing an organization with a strong interest in the case to be heard on the issues.
The case is one in which an employer is trying to prevent an employee from suing for discrimination.  Instead, the employer wants to force the employee to raise grievances through a private arbitration proceeding.
Just last week we received word that Mr. Wright's motion was granted and the Appeals Court would allow NJAJ to appear as amicus curiae.  This means that NJAJ is permitted to file substantive briefs and argue the case.  Mr. Wright will be arguing on behalf of NJAJ and we will keep you updated on the progress of the case.